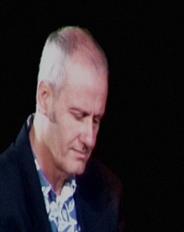 Joe Cavanagh  studied composition at the Royal Northern College of Music where his tutors were Sir Peter Maxwell-Davies, Sir Lennox Berkeley, Petr Eben, and Tony Gilbert.
He has worked in TV, Film, and Theatre and mainly in the field of Jazz specializing in Brasillian jazz.
His Band Sirius B, have released 6 albums, and played at the Montreux Jazz festival.
His classical compositions are published by BRS Music.
He has worked on Cruise Ships since 2008, and is now Musical Director for P&O UK.
Contact Joe at …… joe@joecavanagh.com